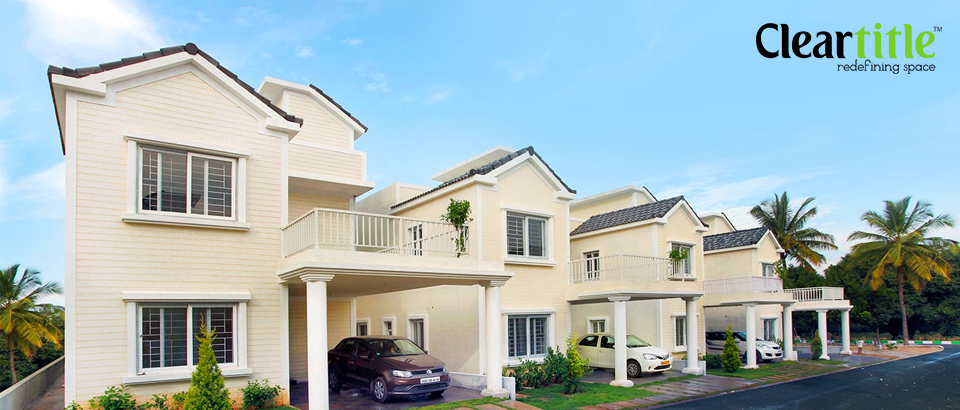 Are you looking for Villas in Bangalore? A perfect villa for your family, groups or couples who enjoys luxury and independence. When you arrived in life, a gorgeous villa is what you need to relax, rejuvenate and unwind. Just imagine the kind of comfort you will luxuriate in with bespoke conveniences such as affordable villas in Bangalore City. Here are the lists of Villas for sale in Bangalore:
The park Villa: Located here in Bangalore, the park Villa features accommodation with a terrace and free Wi-Fi. It has pre-constructions anti-termite treatment underground and overhead water storage tanks. Rainwater harvesting will be provided, sewage treatment plant will be provided as per design standards. Backup power and generators for essential points and common area facilities. Video security systems are provided. These seeds of construction were sowed when the buildings were first constructed by hand or simple tools and were called Huts and shelters. This integral park villa in Bangalore for sale is an ultimate reflection of the urban lifestyle in Bangalore.

Legacy: set in Bangalore legacy provides accommodation. This building is heavily influenced with the features of modern architecture, attracts the attention with its horticulture, garden, veranda and Magnificent decoration. A villa which offers a golden key to a safe, healthy, peaceful and enjoyable life.

American-Style Villa- This American Style Villa for sale in Bangalore is very luxury and at affordable rate. The American style villa has a unified roof structure and country style, which is also a type of style that is attracting a lot of attention in India. These American nature houses with brick, and stone walls, garage and porch have taken their place among the most popular residential models in the recent years. Living in these houses, which is also ideal for crowd families is the American Dreams.

Wooden Villas- when you think villas in Bangalore, Houses are the first thing that comes to mind and you might also picture the country style kind of homes. This wooden villa in Bangalore with all the natural features of the country side style is a dream house complete with stone details and fairy architecture with affordable prices.

A white Villa: This is villa is made with combining modern design and ultra-luxury, is distinguished in every detail from top to bottom. You should have a look inside of these villas where stone and glass materials are combined with reinforced concrete and structure. Available at you budget with best experience you can ever had.

Villas with Pool: one of the basic things that come to your mind in a luxury villa is the Pool. These types of villas are usually designed in different sizes and structure, but all have the same style and decorations. You will never find a better alternative than this for a peaceful holiday feeling. The Silicon Valley Bangalore City is home to a variety of residences, this villa which is a heady mix of delightful indoor and outdoor space. It is seamlessly connecting various pavilions; the passage is an important feature of this opulent Home.

Classic Villa: With the American style villas is the unified roof structure combined with wood dominated materials pictured here. This large two storey building is also ideal for families. Although it is not completed yet, it deserves praise with its large compound garden and veranda of ideal size. It draws a very solid image in a one piece form. If your priorities are robustness and elegance when looking for houses, definitely go for this villa.

Lantern House: Lantern houses are the most attractive houses, featuring gardens lantern house offers accommodation in Bangalore, 8km from Indian institute of Science, boosting an outdoor swimming pool and a lounge, puravida Boutique pool with homestay what else we can dream form? It has Commercial Street and provided free Wi-Fi.