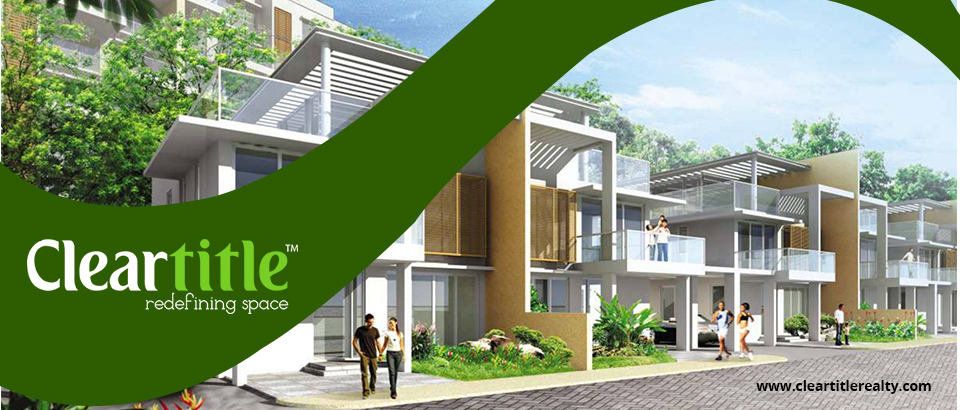 The market is flooded with a long list of real estate agents in Bangalore which often confuses the customer to select the right one from them. Building a home can be a complicated, expensive, and time-consuming task. Consulting Cleartitle one of the top Builders in Bangalore could help you in building a perfect home for you and your family. Many builders and developers in Bangalore might not tell you about the following factors that you must consider before approaching any builder.
Choose the right Location
Choosing a right location is the foremost thing to be done after your decision to construct a house is made. If you prefer urban living always check whether the site is close to all amenities that you are looking for. Good school, convenient shopping, a gym, or hospital are all the basic facilities that one searches for before buying or constructing a home. A location that meet all your needs will be a perfect one for you. While choosing a site always remember about the budget as more the property costs more deduction will be there from your already estimated budget. This might also lead you to find other sources for your home build fund. Your plot must also accommodate the size of the planned house.
Check for the urban area zone restrictions such as maximum building heights, maximum lot coverage etc. Also make sure that there are no water issues and all drainage requirements are met. You don't have to worry about all these once you select Cleartitle one of the Top construction companies in Bangalore as your builder.
Find the right builder
Finding a right builder is the most important and hectic task while you decide for home construction. There are many real estate developers in Bangalore and you may always get confused about their credibility. Choosing the right builder can help you in getting suggestions and advices whenever required throughout your journey. You can ask your family and friends for recommendations of trusted real estate developers in Bangalore like Cleartitle so that you will get to know more about the quality of work, professionalism, and cost. A local real estate agent could also lead you to the right builder. Always enquire about the previous experience, detailed estimates, warranty on their work, and references from previous customers from your builder.
Stick to the budget
Cleartitle being the top Builders in Bangalore will provide you with the real budget of your dream home. Always list out the unwanted things and prioritize the needs and wants list. Include the amount of appliances, furnishings, and landscaping in your budget. Once you set the budget stick to it. A transparent builder will be realistic about costs. So when you go after builders and developers in Bangalore make sure they work according to your budget plans.
Your home design
It is the responsibility of your builder to hire an architect for your design plans. Most real estate developers in Bangalore have a team of their own. Discuss about the style and size of home you want with your architect. A computer generated 3D model will be made by them so that you have a clear cut idea of how your home will look like. According to your desire you can choose what type of home design you prefer. Some may like Traditional style. Some people prefer Modern homes while another set of people opt for a contemporary style home.
Required documents
Your real estate agents in Bangalore will be obtaining the permits you require. Below are the important documents you need for construction of a house.
Land Title

Land Clearance

Zonal Clearance

Building Approval

Completion Certificate

Services & Utilities Installation

Occupancy Certificate
Meet the deadline
Construction of house is a long term process and can get delayed due to various reasons. Communicate with your builder on a regular basis to keep track of costs and construction. Top construction companies in Bangalore like Cleartitle stick to the timing without putting your dreams on hold. Even though the customized homes could not be given a precise timeline nearly 10 months will be taken to complete the entire project.
Cleartitle Properties always feels happy in providing you with professional guidance to achieve your dream home. We are one of the Top construction companies in Bangalore who brings the vision of our customers to life. Even though construction of a house is one of the most complicated, expensive and time-consuming task, we make it easier for our clients. Please feel free to Contact us at any time.