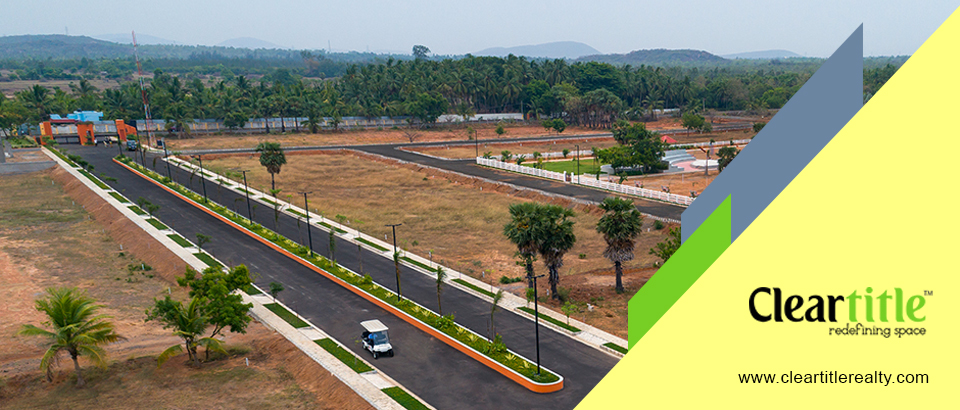 What are some of the expected trends in the Real Estate Sector in 2019?
Consistent growth in demand in the residential segment - Your developers in Bangalore state that 2019 is expected to witness pick up of sales, leading to rise in demand. This will cause an increase in property prices. This is owing mainly to several new options available in the residential housing industry that meet the growing lifestyle demands of homebuyers. If you are considering Villas in Electronic City, be advised that increase in the population of millennials reaching their 30s in the next few years is a positive trend for the housing market.

Rise in supply of affordable homes - Compared to the inventory problems of 2018, this year will experience an increase in affordable budget homes targeted at young couples and growing families. The notable fact is that these affordable homes will be equally attractive and luxurious in terms of space and amenities.

Slow appreciation in price - Cleartitle Properties, your builders and developers in Bangalore, believe that the recent liquidity crisis has adversely affected the property rates in the residential sector. In the current year, prices are expected to increase only marginally.

Steady rise in commercial real estate - According to your builders and developers in Bangalore, the flourishing start-up culture will lead to a significant increase in the upscale demand for office and commercial properties. The present market status indicates that commercial properties will provide stable returns, which is an encouraging factor for the youth.

Price misalignment of residential units - A remarkable increase in the growing number of nuclear families creates an increasing demand for residential units that match modern sensibilities and budgets. If you are considering Villas in Electronic City, you will be encouraged to learn that this rise in demand will push builders to match housing with the budgets of the end consumers.
If you are looking for Villas in Electronic City, your real estate consultants in Bangalore, Cleartitle Properties, assure you of professional guidance in identifying the house of your dreams.
Please click on the link below for an informative article related to Real Estate 2019:
https://www.proptiger.com/guide/post/real-estate-in-the-year-that-gone-by
What are the Key Factors you should consider before buying a plot?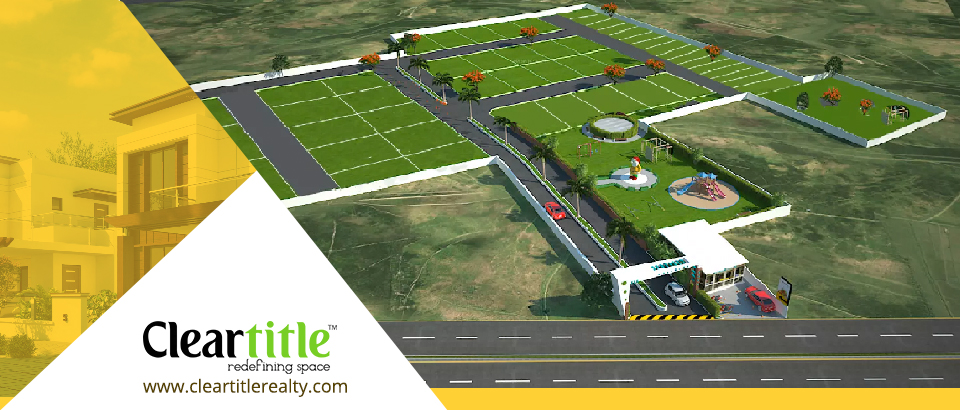 Location - You should determine the location of the plot by considering its proximity to important areas within the city. Be careful not to be carried away by cheaper plots in remote areas with poor infrastructure and development.

Real value of land - It is important to estimate the real value of your plot. Consult with your real estate expert to determine the actual value of the plot/land.

Plot size - Ascertain how much land (built-up-area) will be needed to build your home. Topography and soil are important considerations while buying a plot.

Builder credentials - You could review the past or current projects of the builder or post your queries on online real estate forums.

Land loans - Banks and financial institutions offer 'land loans'/'land purchase loans' that are financing options for the purchase of land/plots. Banks usually insist that the land you consider to buy for residential or commercial purpose, should be from a development authority or from a society, which means that it should be legally safe.

Encumbrance Certificate - Confirm that the land you plan to buy is free from legal dues. To ensure this, verify the Encumbrance Certificate for at least 30 years. Issued at the Sub-Registrar's office, this states that the land or plot you consider is free from litigation.

Approvals by Local Bodies - It is important to ensure that the plot/ entire layout is approved by the City Development Corporation and the local body. In Bangalore, the key authorities are the BBMP (Bruhat Bengaluru Mahanagara Palike) and the BDA (Bangalore Development Authority). Request for the relevant approval documents and have them verified by a lawyer.
Contact us today for a consultation.