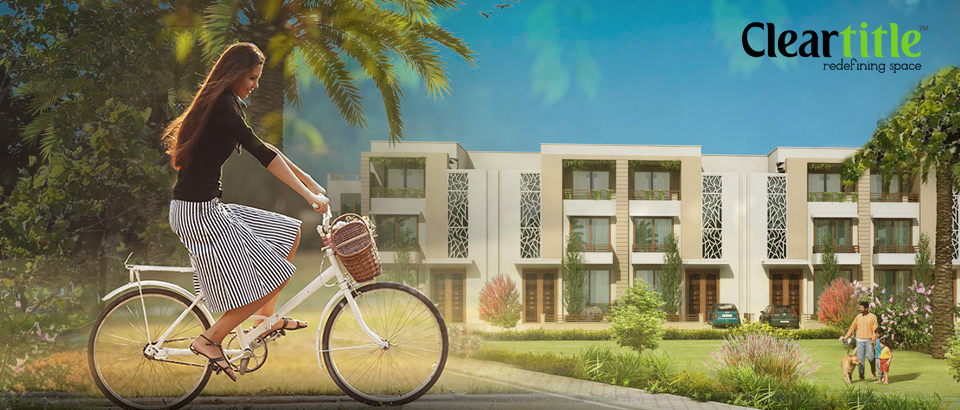 Owning a house is a dream which is very common for all and it always starts with dreaming about owning own large, beautifully, and most importantly the spacious villa in an urban metro city as aspirations of many people get fulfilled there. And Bangalore is one such place, which has gained the interest and strong significance among the customer's over last few years as a good investment option.
In case if you are looking or checking out on the various projects of villas in Bangalore, then we have the one project which is authenticated and serve all your requirement under one roof by ClearTitle magnificent & spacious residential villa plots in Bangalore in the Garden City.
What Are Their Offering?
The aura of villas has never ended; the perfect luxury and majestic view always indulge you in its design. The same goes with the villa plots in Bangalore developed in the Garden City. Bangalore is a city which doesn't know to stop and that's why known as the busiest city in India, where after a stressful day, you definitely want to enjoy the freedom at home in the lap of nature. The same is being considered by the ClearTitle builders in Bangalore as they have developed a place in the heart of the busiest city, where you can enjoy great amenities.
A ClearTitle property is the renowned name in the real estate construction business and offers different properties for sale in Bangalore. And they are well-known to offer the properties which not only meet the prerequisite of affordable housing but also consider the needs of fresh lifestyle amenities. And now they are offering the affordable villa at the Begur Road, Bangalore, the Clear Title green valley is spread across 23.00 acres of land with beautiful ambiance, where you'll feel that you have escaped the stress and noise of the city. Options of 2BHK and 3BHK are available.
What are the Amenities offered by ClearTitle Villas?
Nowadays the primary & principal thing which is being considered while buying any properties is the amenities which are available apart from the location & site. As in this fast moving stressful life, we want everything to be near to our living place as traveling is not so easy and in Bangalore; it is a challenge for anybody. And ClearTitle villa plots in Bangalore extremely well-taken care this, following amenities is being offered by them which are very essential to regain yourself from the stress of daily high chores.
Swimming pool
Gym
Badminton court
Table tennis
Billiards
Expansive Greenspace
Gaming Lounge
Indoor Basketball Court
Mini Theater
Children's play area
Jogging Track
Spa & Sauna Room etc.
Why go for this property?
Choosing a property is always a subjective choice but at the same time we should think from every aspect or consider each and every factor which contributes the value in it. A major part of your hard-earned money goes into that and it's a onetime big investment too.
This property not only provides the great luxury at the great place but at the same time also offers the good appreciation value in terms of an asset. It provides an ultimate pollution-free closed surrounding, where you won't get disturbed.
And villas have a steadily growing market as compared to flats or builder floor. So, they are perfect and recommended by many builders in Bangalore for investment too.
And most importantly, the privacy privilege is only available in villas as they are independent houses, where you can enjoy every bit of your life with your family only. No hustle-bustle noises can surround you. You can enjoy your privacy at its best. And most importantly, they are good from the security the perspective too, where it is under your control only.
The combination of the luxury design, benefits, and trust from the renowned brand, ClearTitle Properties, is a great deal under property for sale in Bangalore, which can't be resisted.