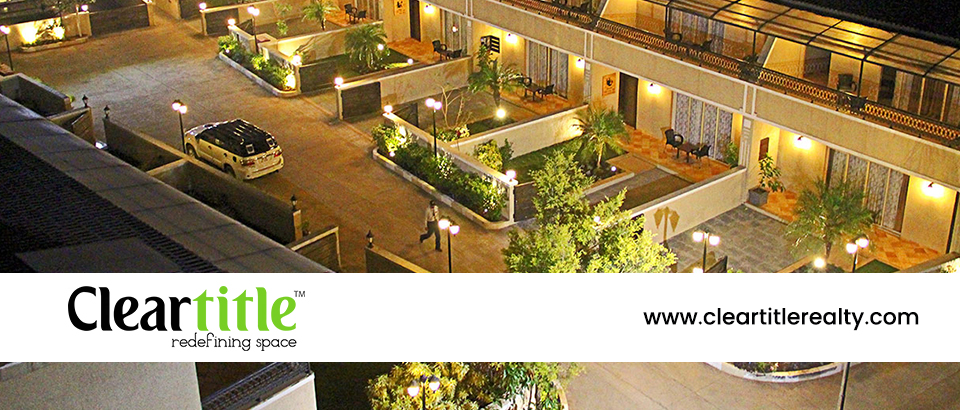 What are the benefits of making a real estate investment?
Having real estate in your investment portfolio yields several benefits:
Your Developers in Bangalore state that real estate is a tangible asset. As an investor, you can work on your property to increase its value or performance such as enhancing the interiors and exteriors. You have a high degree of control over the performance of your real estate investment compared to other types of investments. 'Forced Appreciation' refers to the practice of working on your property with the objective of increasing its value. This is a technique of building wealth. The most common form of forced appreciation is repairs. You can explore other opportunities too. You could increase density by adding an extra rental unit in the basement, increase rental rates, decrease expenses, etc.

Real estate is an opportunity to diversify your portfolio with respect to allocation of assets. Real estate returns add to the diversification value of your portfolio as they have low correlations with other asset classes such as stocks and bonds.

If you are considering Sarjapur Road apartments for rent, it may make better sense for you to own your own apartment or villa at Sarjapur Road. Cleartitle, your developers in Bangalore believe that real estate yields relatively high returns for a given level of portfolio risk. So, by adding real estate to your portfolio, you could decrease risk while maintaining your portfolio returns. Call us today to understand how.

Real estate returns such as the rents received from tenants tends to increase faster according to inflation.

If you are thinking Sarjapur Road apartments for rent, please call Cleartitle Properties now for a consultation.

To understand about the real estate market in Bangalore, please click on the link below:

https://www.readmyanswers.com/real-estate-future-in-bangalore-2019/

Depreciation on your property value helps you reduce your tax burden. Depreciation is a 'paper expense' that protects your income from taxes every year.

Experts are of the opinion that over the long term, real estate prices and rent usually appreciate in value at the same rate as inflation. This is known as 'passive appreciation'. 'Passive Appreciation' has the potential to build huge wealth when compounded over long periods.

Cleartitle could provide attractive options if you are considering a 2 bhk for rent in Sarjapur Road. Please call us today to know more.

Income is one of the most lucrative benefits of investment properties. Even bad rentals produce more income than stocks or bonds for an equal investment of money. In the right markets, income returns of rental properties are significant even after paying all expenses.
What are the important considerations when planning a real estate investment in Bangalore?
In Bangalore, properties in the outskirts such as Sarjapur Road have steadily yielded higher returns on investment compared to city areas. If you buy a property at Sarjapur today at a depreciated price, in a few years from now, when you are ready to sell it, the surrounding physical and social infrastructure development will have increased its value manifold.

So an important factor that can give your property a 'premium tag' is its location. Your property should be in a strategic position. In other words, it should be close to important facilities such as airport, IT hub, public transportation, etc. Cleartitle has developed diverse residential properties in Bangalore after careful selection of strategic locations. Call us today for details
If you are looking for a 2 bhk for rent in Sarjapur Road, please call us now for a consultation. We look forward to addressing all your concerns related to your home investment.