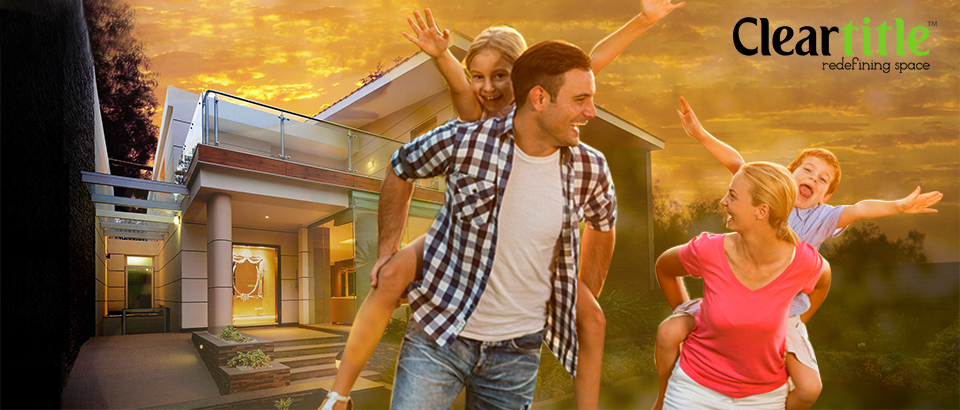 According to reports, Bangalore's real estate market witnessed a steady growth in 2018. For details regarding attractive and affordable housing plots, apartments and villas in southern India's tech-savvy city, call Clear Title Builders in Bangalore today.
7 tips from your real estate agents in Bangalore for making an informed property investment in Bangalore:
Avail the expertise of a professional real estate expert. Check if the builder is a part of CREDAI-The Confederation of Real Estate Developers' Associations of India- the apex body of private real estate developers in India.

Evaluate the builder's reputation and credibility in the market. Conduct a detailed research by visiting the completed projects of the builder and perform online research. Collect feedback from existing customers and seek the quality of their experiences. Gather details related to project details, approvals and certificates. Visit the actual construction site and review the neighborhood. Talk with neighbors for valuable information regarding completed and ongoing projects.

To help you choose the best 'value for your money' property investment in Bangalore, call the city based Clear Title Properties-premier among construction companies in Bangalore.

Study the property market thoroughly. Check builder equity, infrastructure quality, livability index, property age, etc. to arrive at the 'ask rate' of the property.

Always go for RERA approved projects. These projects will have all the approvals of concerned authorities and there will be no project delays.

Call Clear Title, the expert Builders in Bangalore today to understand the details of our diverse properties reflecting engineering excellence at Kodathy and Sarjapur areas.

Check your finances and budget and the amount of EMI you can afford. More than 60% of home purchases in India are done by taking a home loan. Compare the rates of interest on home loans offered by reputed financial institutions. Banks usually sanction loans up to 80% of the total price of the property. Plan how you will fund the balance 20% to avoid liabilities in the future.

Compare the payment plans offered by your developer. Common payment options include down payment plan, construction linked plan, flexi payment plan and time linked plan.

A recognized name among construction companies in Bangalore, Clear Title helps you arrive at the most informed decision in buying your first or second home in India's Silicon Valley.

Understand the total cost of owning your property. Seek the hidden costs or overhead charges such as property registration charges, GST and stamp duty.
How does RERA protect me as a buyer?
Under RERA, your builder must disclose the following information:
Details regarding project plan, layout, government approvals, land title status, time frame of completion and sub-contractors.

Number, type and carpet area of apartments not just the built-up area or super built-up area. RERA interprets carpet area as 'the net usable floor area of an apartment'. This includes the area covered by the internal partition walls of the apartment. It excludes the area covered by external walls, under services shafts, exclusive balcony or verandah area and exclusive open terrace area.

You can access the RERA website for details regarding the progress of the project.

Your promoter is required to park 70% of all project receivables into a separate reserve account. The proceeds of this account can only be used towards land and construction expenses and will be required to be certified by a professional.

You can expect enhanced quality in construction due to a defect liability period of five years.

Partner with the professional Builders in Bangalore to make a healthy real estate investment today and enjoy the benefits in the near future. We offer superior quality projects which are marvels of engineering and aesthetics.

Your builder needs to seek consent of the affected allotted for major additions or alterations.

No misleading information or false claims in marketing campaigns will be entertained.
To consult with the professionals in deciding on your home investment in the Garden City, call the trusted real estate agents in Bangalore now.