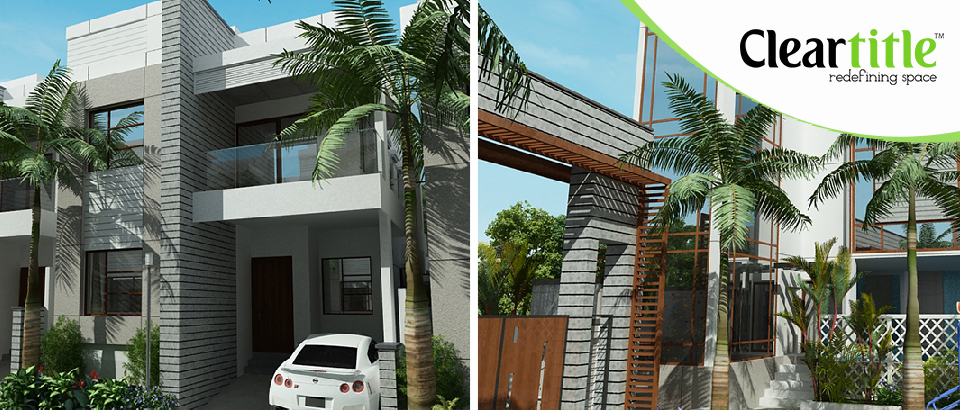 Why is the investment in a land a good decision?
Prominent among real estate companies in Bangalore, Cleartitle opines that buying land is a great investment opportunity You do not have to worry about construction, renovation or maintenance. You only have to make sure that your property is suitable for future construction. If you want to invest your hard earned cash somewhere without any worries, vacant land could be your preferred investment.
Cleartitle, your real estate professionals based at Bangalore, offers fairly priced plots to construct your villas near Whitefield. For further information, please call us now.
Here's why raw vacant land is a sound real estate investment:
Buying land requires very little start-up capital. If you look for good deals, you can even avoid dealing with banks and financing companies.

You do not have to make mortgage and utility bill payments. You only pay property insurance and property taxes that are nominal.

The Land is a long-term, tangible asset that does not depreciate. It doesn't wear or tear or suffer damage. So buying land could be your perfect investment for retirement.
For a clear understanding of the real estate scenario in India's Silicon Valley, please call us at Cleartitle, premier among real estate companies in Bangalore.
What factors should I consider when choosing my villa plot in India's Garden City, Bangalore?
Assess the potential of the plot with respect to its location and growth prospects. Make sure your land is suitable for constructing a villa. The plot should not be very uneven or a slope. It should be flat and should have access to water and other basic amenities.

Make sure you have the relevant approvals and certifications. These include title deed, release certificate, encumbrance certificate, property tax receipts and local approvals. You need to ensure that your seller has the legal ownership and possession over the plot you plan to buy.

For an interesting read related to building your villa in the Garden City, please click on the link below: https://economictimes.indiatimes.com/wealth/personal-finance-news/bengaluru-sees-45-jump-in-demand-for-luxury-homes/articleshow/60335133.cms

Buy plots that are approved by the BDA (Bangalore Development Authority) and BMRDA (Bangalore Metropolitan Development Authority), preferably A Khatha.

Evaluate the city development plan for good proposals.

Check for availability of ground water, topography, soil, wide roads and a safe neighborhood.

Estimate the actual value of the land. Consult with a real estate expert rather than going for the cheapest price.

Ascertain the size of the plot/land with respect to the built-up-area you will need to build your dream villa.

Choose your developer with care to avoid ending up with a plot that is 'under litigation' and other issues. Review the credibility and experience of your builder by learning about their completed and ongoing projects.
Cleartitle offers residential plots for sale to construct your dream villas near Whitefield. For more information or queries related to real estate, please call us now.
Why does Cleartitle recommend plots for Villas in Whitefield?
Whitefield has evolved from a conservative to a cosmopolitan hub thanks to the IT revolution. Good connectivity with other parts of the city adds to its value.

The growth of Whitefield as a property destination has been sure and steady, not sudden.

Whitefield located on the eastern side of Bangalore comes under the purview of the BBMP (Bruhat Bangalore Maha Nagara Palike).

Whitefield has world class amenities and infrastructure.

As a self-sufficient township, Whitefield has retained its greenery and calm. Therefore, it offers a residential ambiance to build your dream villa.
Cleartitle provides reasonably priced attractive plots for building villas in Whitefield. For details, Please give us a call now.