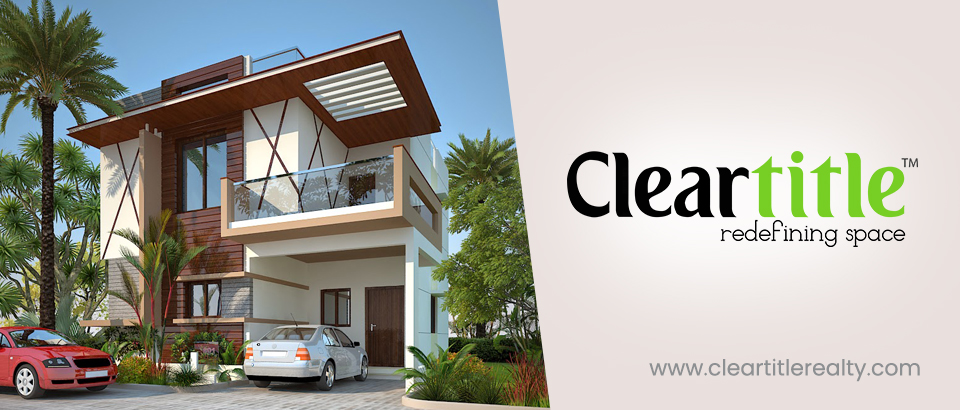 Bangalore city has witnessed significant migration during the last several decades to evolve as the cream of the Indian IT sector with about 40 per cent share. The IT industry here is a great market driver providing robust macro-economic dynamics. Most of the home buyers find Bangalore the perfect place to settle down and retire. The real estate demand in Bangalore arises mainly from the migrant population looking for affordable housing units.
According to real estate experts, Bangalore is a stable realty market with consistent prices. It has neither experienced violent fluctuations nor crashes. Bangalore has witnessed gradual increase in capital values and retains a positive sentiment. Average rental yields are comparatively better compared to other cities such as Delhi and Mumbai. For investors seeking a less volatile market with long-term perspectives, Bangalore provides an attractive investment option. Experts state that Bangalore does not have a very high percentage of unsold inventory which is a major concern in other Indian cities such as Mumbai.
Sarjapur Road is a premier location in South East Bangalore. This flourishing IT corridor of Bangalore is consistently evolving as the preferred destination of home owners as well as real estate investors. This area is experiencing healthy growth in the development of residential and commercial real estate.Cleartitle Properties, Bangalore presents fairly priced and well-designed and constructed apartments and villas near Sarjapur.
Rapid growth of IT/ITEs companies, multinational corporations and startups have paved the way for the growth of Sarjapur Road. Sarjapur is well connected to other IT hubs like Electronic City, Bellary Road Whitefield, Marathahalli, Koramangala, Hosur Road, Old Madras Road and the Outer Ring Road, all of which are approximately only 15-20 kilometers away from Sarjapur Road. This has created a splurge in employment opportunities in this area. Professionals and salaried classes are thronging to this area and giving a boost to the quality life and high standards of living. Easy availability and quick acquisition of acres of land by leading IT giants to set up their facilities in and around the Sarjapur Road area makes it one of the most lucrative investment opportunities in Bangalore today. Make a wise investment decision today with Cleartitle Properties, the experienced real estate consultants based in Bangalore. Our strategically located villa plots, apartments as well as villas in Sarjapur Road, Bangalore, provide the best of amenities and are reasonably priced..
The Sarjapur Road area of Bangalore is an ideal choice for families to reside and enjoy the comforts of a rural landscape as well as the amenities of modern life. Children can look forward to the best educational institutions. There is a good choice of international schools promising quality education and world-class infrastructure. Proximity to the workplace for working couples as well as vicinity to schools, colleges and universities for children minimizes the need for the cumbersome commute within Bangalore city. You can free up your valuable time which would otherwise be wasted in the frustrating traffic of Bangalore. Greenwood High School, Harvest International School, Indus International School, Oakridge International School, Silver Oaks International School, etc. are some of the reputed international schools available. The city is also 'senior-citizen friendly'..
The Central Mall, Forum Mall, Market Square Mall and the Total Mall are some of the prominent shopping malls for the convenience of residents in the Sarjapur area.
The Bangalore International Airport, railway station and bus stands all facilitate easy public transport and good connectivity to anywhere around Bangalore city. The upcoming metro lines will improve this connectivity further. There are a number of good quality hospitals, recreational centers, banks, retail stores, etc. near Sarjapur Road. Cleartitle has developed villas in Sarjapur Road as well as other important areas of Bangalore. Contact us now for more information regarding our completed as well as ongoing residential projects.
Research reveals that non-resident Indians (NRIs) prefer to make investments in residential properties in Bangalore on account of the long-term price benefits that they offer. Cleartitle Properties, your real estate developers in Bangalore is committed to providing you professional consultancy in all areas of real estate. A unique feature of all our properties is the intrinsic goodness of Mother Nature that we have tried to preserve as much as possible so that you are able to enjoy the 'goodness of green' in every breath. The characteristic blend of rustic and urban life is something you can look forward to in all our residential projects-our villa plots, villas, apartments, etc.
Cleartitle Properties, your real estate developers in Bangalore has identified and is developing attractive and affordable residential projects in stragic locations of Bangalore. Our villas in Sarjapur Road offer the best standards in living at affordable costs. Visit our website and contact us today for more information. We look forward to hearing from you.