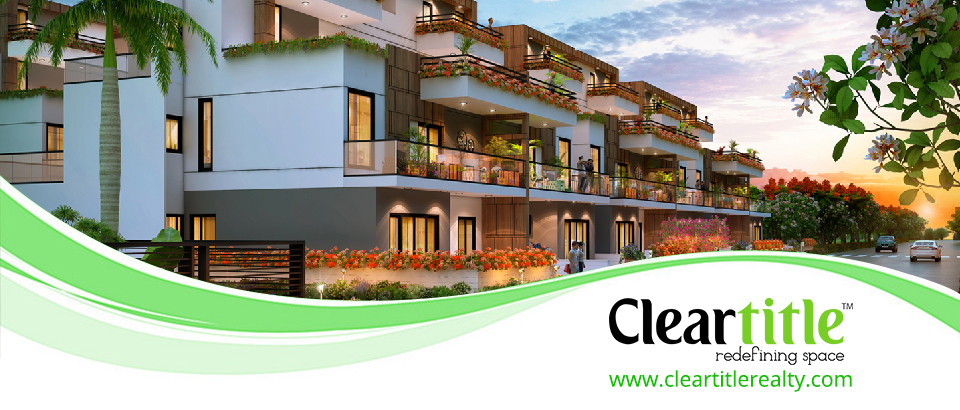 Sarjapur will be a popular choice if you are looking to invest in property for long-term appreciation. One among Bangalore's promising locations in terms of residential and commercial development, it offers different types of housing projects such as villa plots, villas, apartments, etc.
If you invest in a housing project in Sarjapur Road, you could expect huge profits in the future. Sarjapur Road in the south-eastern quadrant of Bangalore has slowly but surely emerged as one of the most preferred residential and investment areas for the Indian and the NRI population.
Call Cleartitle Properties today to know about our affordable Villas in Sarjapur Road.
What potential does Sarjapur offer as an investment destination?
Whatever your budget or preference for a residential housing option, Sarjapur has it all. Sarjapur has a mix of villa plots, one, two, three, four and five BHK residential apartments, villas and gated community housing. Call your real estate developers in Bangalore to help identify the property that suits your needs and budget.

The software industry and multi-national companies continue to flourish here.

Infrastructure development in terms of roads, water, electricity, etc. is also increasing at a healthy pace. This is a positive trend that will make it easy for you to resell your property at prices that are estimated to multiply in the coming years. Cleartitle, Bangalore offers fairly priced villa plots and Villas in Sarjapur Road. Call us now to know more.

The traditionally popular real estate investment locations in major cities are approaching saturation and prices are soaring with the rapid pace of urbanization. This is creating a roll-on effect on residential sub-markets in the outskirts across leading Indian cities. On the one hand we see locations near the city become out of the reach for a certain segment of buyers; on the other hand, we witness the emergence of promising markets in the suburbs which are growing slowly but steadily and are more affordable for this segment.
Please refer the link below for an informative read to help you in making a wise property investment: https://www.jagoinvestor.com/2010/08/tips-while-buying-house-real-life-experiences.html
Sarjapur was in the not so distant past, a sleepy town dotted with farmlands. It is now a 'happening' residential area preferred by professionals and expatriates.
For affordable Villas near Sarjapur, call Cleartitle today.
What makes Sarjapur Road an attractive upper middle class residential area?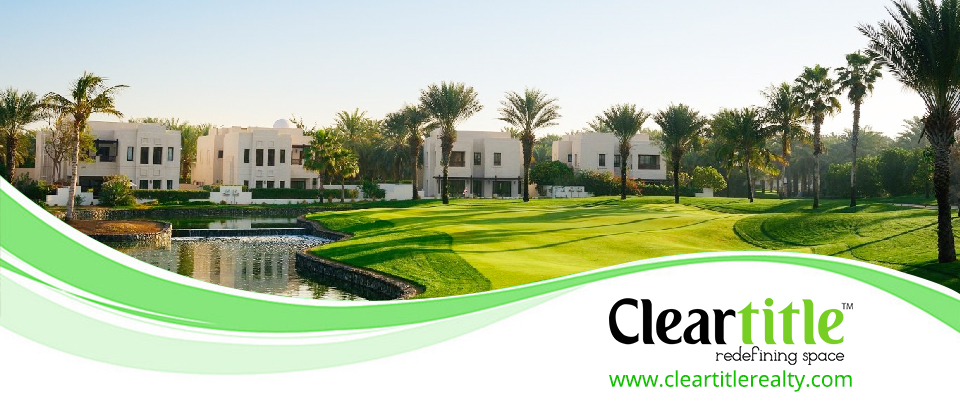 Complementing the IT/ITes companies and MNCs providing lucrative employment opportunities with good connectivity to the residential areas is the growth of a good social infrastructure at Sarjapur- comparable to the best in the world. Major shopping malls, recreational centers, restaurants as well as health care facilities are available here.

Several international schools in the area include the Indus International School, the Harvest International School, the Silver Oaks International School, the Oakridge International School and the Global Indian International School, to name a few.

Overall, Sarjapur facilitates a heathy environment for a good work-life balance. You can save time and avoid the frustration of commute to work or school.

A good climate throughout the year adds to the appeal of this area. Cleartitle, Bangalore presents attractive villa plots and Villas in Sarjapur Road. Call us for details.

Sarjapur continues to develop as a self-contained township. At the same time, it remains easily accessible to major areas of the city. The newly constructed flyovers, wide roads and proposed extension of the metro railway network assure greater connectivity and better transportation in the near future.

Robust development of a residential community attracts the best investors to this area. Many investors are buying properties here and giving them out for rent or sale to home buyers. They are earning high returns on investment.
Call your Real estate developers in Bangalore for the best property deals today.