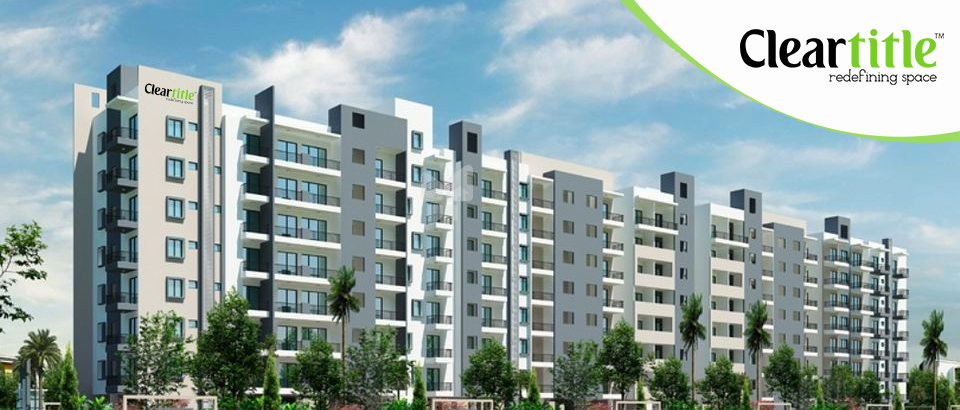 How has the Sarjapur area in Bangalore transformed into an attractive real estate destination?
If you are considering Sarjapur Road apartments for rent, Cleartitle recommends that you buy one instead! You can now afford to buy and own a villa in Bangalore, while paying an amount comparable to rent as EMI.
Cleartitle, your builders and developers in Bangalore offers expert consultation in real estate. Call us today to schedule an appointment.
What are the prospects of investing in real estate, Bangalore?
Demand for real estate is increasing exponentially in Bangalore.

The RERA-Real Estate Regulation Act became effective in May 2017. This protects you as an investor.

In a joint report by PricewaterhouseCoopers and the Urban Land Institute, Bangalore is identified as the 'numero uno' market for property investment in the Asia- Pacific.
For the detailed report on the growth trends in real estate across the globe, please click on the link below: https://www.pwc.com/sg/en/publications/assets/emerging-trends-real-estate-asia-pacific-2019.pdf
If you are looking for a House for sale in Whitefield Bangalore, please call us at Cleartitle today.
What factors are important when making a real estate decision?
Choose a consultant who is qualified to provide you with insight and information for a wise decision. Your consultant should have a deep understanding of the real estate market and the potential for growth.

Do your own research online to help you make a sound investment.

Opt for a location that will provide you a good return on your investment in terms of future resale value.

Interact with local investors to get a clear idea about the location of a property you plan to invest in.
Cleartitle Properties offers attractive, affordable housing options in strategic areas of Bangalore. For more information regarding a House for sale in Whitefield Bangalore, call us now.
What is the expertise of Cleartitle in real estate?
Cleartitle's 'Back to Green' concept aims to create an organic community by rediscovering the connection of our inner beings to Nature. We work to create living spaces that represent the touch and feel of Nature. We carefully identify and develop properties in Bangalore that offer the best of a rural setting and the comforts of an urban one.

Some of our clients have purchased a second and even a third home from us, often within the same community.

Our successfully completed projects- the Natural Equation Phase1 and the Urban Root are sold out.
Instead of considering Sarjapur Road apartments for rent, think about owning a property here with assured returns in the near future.
What are some of the ongoing projects of Cleartitle?
Cleartitle's The Future Zone is now in the 'ready to occupy' phase.

Our projects- Green Valley, the Rare Earth, Early Bird, Red Carpet and the Natural Equation Phase 2 are in the ongoing phase.
Call your real estate consultants in Bangalore today for information related to a House for sale in Whitefield Bangalore.
What is the appeal of Sarjapur Road as an investment destination?
Affordable prices for the property as this area has not yet reached saturation point.

New residential properties being developed by leading players in the industry.

Increase in commercial activities with commercial hotspots such as Whitefield, Electronics City and the new Wipro SEZ.

Big players in the hospitality sector are also establishing their business here.

Sarjapur Road is close and well-connected to important localities such as Whitefield, Electronic City, the Outer Ring Road, Koramangala, Silk Board HSR Layout and Marathalli.

One of the most well-connected suburbs of Bangalore city.

Efficient public transportation with the Metro, Volvo bus and railways.

A growing cosmopolitan lifestyle with exposure to international schools and cuisines from over the world
Cleartitle Properties, your builders and developers in Bangalore, offers consultancy in all areas of real estate. Call us now for information regarding buying a plot, villa or apartment in Bangalore.